Two Ways To DIY A Neon Clutch
Paint or sew a fabulous fluorescent bag with these easy how-to guides.
Bright is the new black nowadays, and what better way to punch up an outfit than with a neon statement clutch? A couple of stylish crafters offer two unique approaches to creating a dazzling accessory.
First, Sibylle from Funkytime stitches up a stylish clutch using an old dress and garment bag.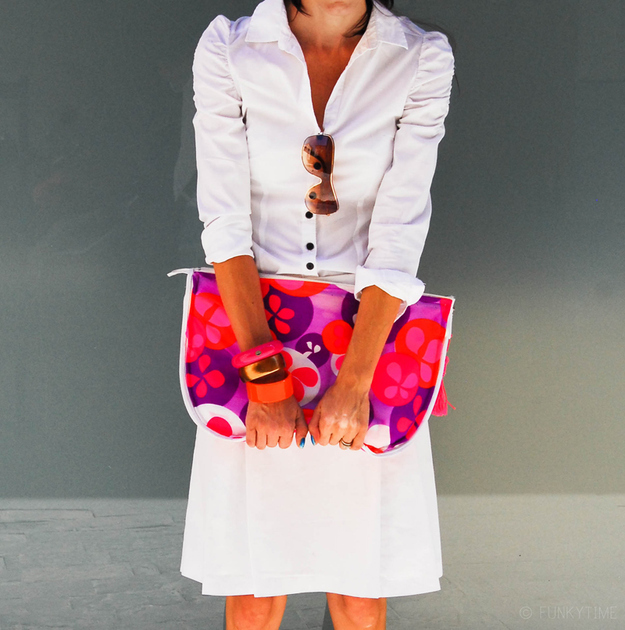 Here's how she made her awesome little purse.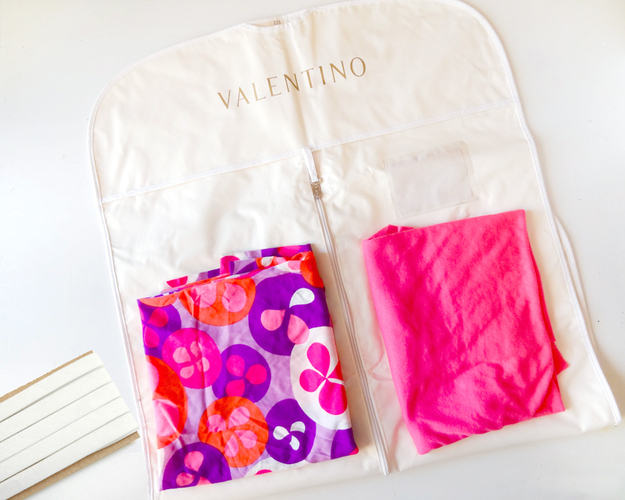 Gather supplies. You'll need: neon fabric for the front side of the bag (the clutch shown is made from an old dress), neon fabric for the back, a garment cover, bias tape, and a sewing machine.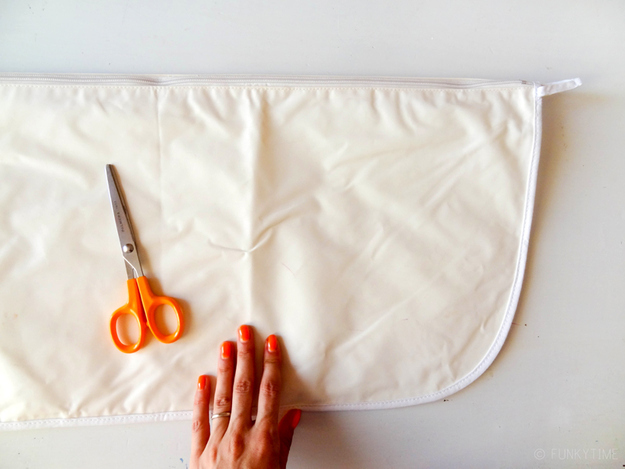 Fold the garment cover in half so the zipper is on top.
---